Visit the Workshops & Classes Calendar
Astrology Basics
ZOOM – TBA
Learn the basics of astrology and how to  read your own chart. Planets, houses and constellations are introduced along with the difference between tropical (western) and sidereal (Vedic) astrology.
In addition, we'll discuss 2020 planetary influences  and our powerful personal and collective role within these current and upcoming changes.
Melanie Farmer is a certified Vedic astrologer who integrates West and East traditions. She was president of the Washington State Astrological Association in 2010 and  presenter at the 2014 International Council of Vedic Astrology 20th Annual Conference.
Melanie is a board certified profession level Ayurvedic practitioner recognized by the National Association of Ayurvedic Medicine  and is a Washington State licensed human and equine massage therapist  with over 25 years in practice.   In addition, Melanie is an ACE certified personal fitness trainer.
Contact Melanie at ayurvedicastrologer@gmail.com or text 206.370.4394 for more information.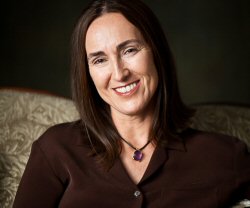 Melanie Farmer
Melanie Farmer is a massage therapist and yoga teacher, equestrian and artist as well as an ayurvedic clinical practitioner, She has been in practice for 25 years in the Seattle area and is a Vashon resident.