Horses are the Center of the World. 
Melanie  grew up in Overland Park, Kansas where she had appaloosas, quarter horses and an off-the-track TB mare.  She competed at local rodeos in barrel racing and regional shows in a variety of events.
 In 1985,  She moved to Seattle where she raised her son Ryan.  During that time, Melanie  trained and certified as an athletic trainer,  massage therapist, ayurvedic specialist and yoga teacher.  
In March of 2011, Melanie bought an off-the-track racehorse  for $500.00 from the Enumclaw kill-pen. She named him Cooper and in 2013, she moved with Cooper and two cats moved to Vashon Island.
Melanie opened Vashon Rider Massage & Consulting in 2015 where she provides injury treatment  and wellness consulting for riders and equine massage for local horses. 
In addition, Melanie is an athletic trainer at the Vashon athletic Club where she provides personal training, teaches yoga and water aerobics.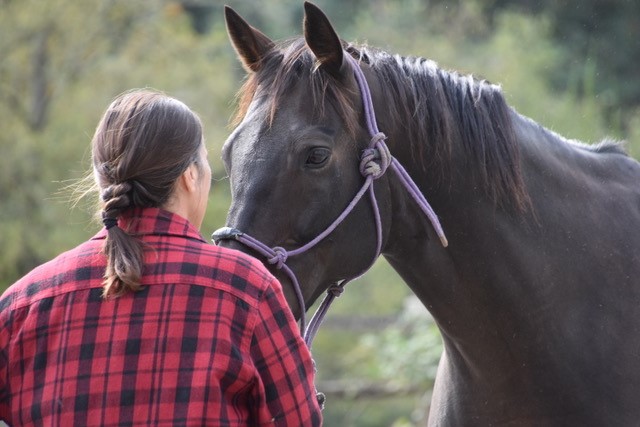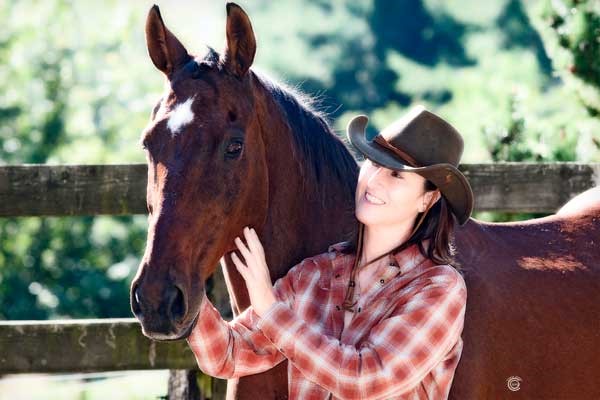 Melanie is a State licensed Massage Therapist treating injury and restoring balance.
Melanie is a Brian Utting School of Massage and Northwest Animal School of Massage graduate. She is a California College of Ayurveda graduate and Clinical Ayurvedic Specialist.  She is an advanced Yoga Alliance Registered Yoga Teacher® with 20 years  teaching and training yoga teachers.
Melanie is an equine massage therapist in practice since 2016. She provides relaxation and circulation massage for horses while coaching owners in self-care and body awareness.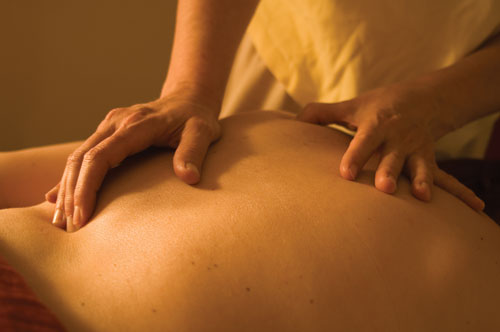 Everything is Art if we live Mindfully.
Melanie has an undergraduate degree in painting. She has shown work in Kansas City and Seattle. 
Melanie's paintings are featured on  2014, 2016 and 2018 covers of The Mountain Astrologer magazine .
Melanie works in oils,  acrylics and pastel.
Melanie's artwork is available at Fine Art America | Click Here
click images to enlarge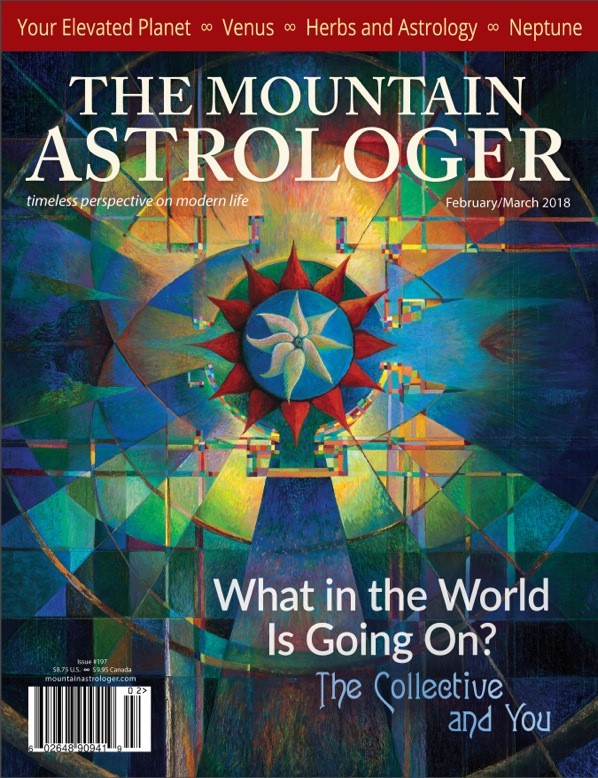 The Mountain Astrologer cover – February 2018.
The Mountain Astrologer cover 2016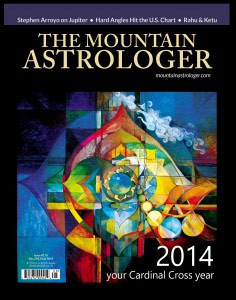 The Mountain Astrologer cover 2014
Education
1980 – BA Art – Baker University Baldwin KS
1991-1996 – Greater Seattle YMCA certified strength-fitness trainer and yoga teacher
1993 – Graduate – Brian Utting Massage School
1997 – EST. West Seattle Yoga and Ayurveda Seattle WA
1998 – Graduate – California College of Ayurveda program
2000 – Graduate – Rishikesh India – Advanced Panchakama
2007 – EST. Ayurvedic Astrologer – Pioneer Square-Seattle WA
2007 – Graduate – Jyotisha Visharada
2011 – Graduate – Jyotish Kovid
Equine Certification
2014 – Certification – Foundations of Equine Nutrition

 Royal School of Veterinary Studies –  Edinburgh

2016 – Graduate – Equine Massage Practitioner – NW Animal School of Massage
2015 – EST. Vashon Rider Rehab & Consulting Vashon  WA
2017 – Certification – Equine TCM- Acupressure – NW Animal School of Massage
Professional Experience
Gallery Artist  – Kansas City and Seattle 
Store Manager – Kansas City Art and Engineering materials
Artist material sales – Daniel Smith Inc. Seattle
Gallery sales and management – Pioneer Square, Seattle
Former board member – Council of Vedic Astrologers.
Former board member – Washington Ayurveda Medicine Association.
Former president – Washington State Astrological Association.
Guest instructor – Ananda Yoga Teacher Training of Seattle
Instructor – Pacific Yoga's 500-hour Advanced Teacher Program of Seattle.
Presenter – 2014 International Council of Vedic Astrology 20th Annual Conference
Presenter – 2015 North West Yoga Conference, Seattle WA