About Melanie 
Melanie  grew up in Overland Park, Kansas where she had appaloosas, quarter horses and an off-the-track TB mare.  She competed at local rodeos in barrel racing and regional shows in a variety of events.
 In 1985,  She moved to Seattle where she raised her son Ryan.  During that time, Melanie  painted and showed work in various Pioneer Square galleries,  became licensed as massage therapist, ayurvedic specialist, yoga teacher and certified as an athletic trainer,.  
In March of 2011, Melanie bought an off-the-track racehorse  for $500.00 from the Enumclaw Auction. and named him Cooper.  In 2013, she moved with Cooper and two cats moved to Vashon Island.
Melanie opened Vashon Rider Massage & Consulting in 2015 where she provides injury treatment  and wellness consulting for riders and equine massage for local horses.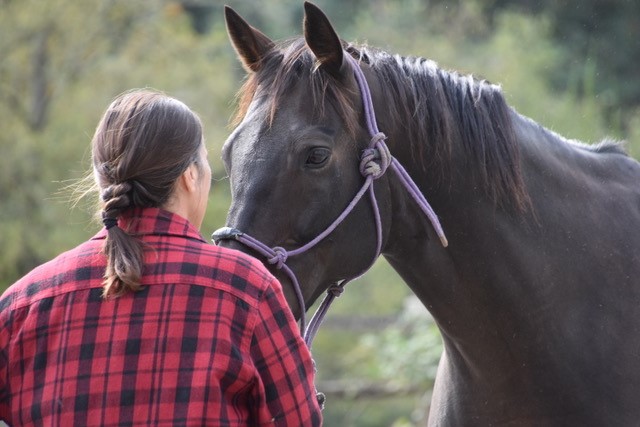 Melanie is a Washington State licensed Medical Massage Therapist.
Melanie is a Brian Utting School of Massage and Northwest Animal School of Massage graduate. She is a California College of Ayurveda graduate and Clinical Ayurvedic Specialist.  She is an advanced Yoga Alliance Registered Yoga Teacher® with 20 years  teaching and training yoga teachers.
Melanie is an equine massage practitioner since 2016.  She provides relaxation and circulation tx for horses while coaching owners in self-care and body awareness.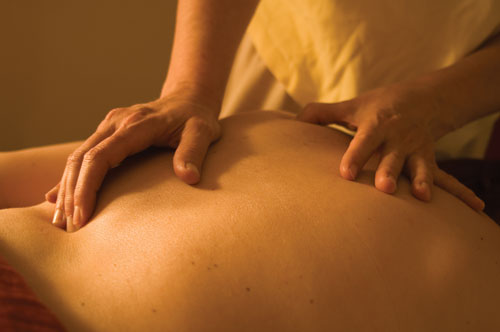 Everything is Art if we live Mindfully.
Melanie has a degree in painting and has shown work in Kansas City and Seattle. 
She works in oils, acrylics, pastels and encaustics. 
Her artwork is available at Melanie Kim Farmer